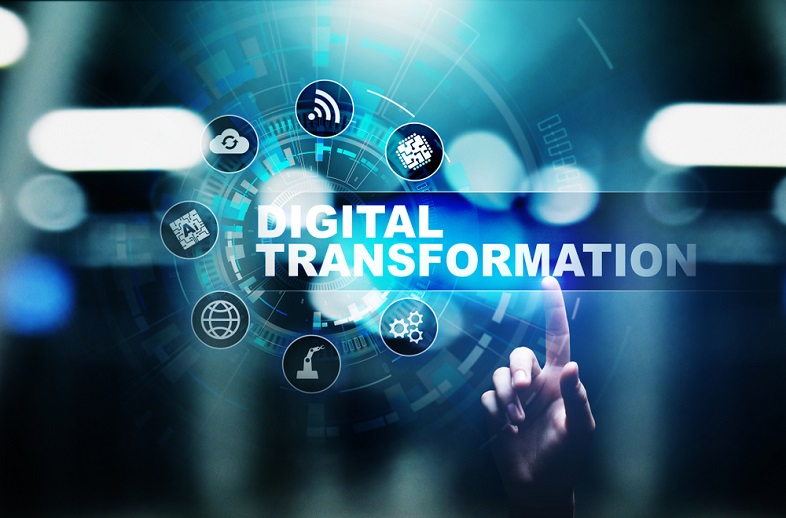 Adapt to Digital Economy
The web has changed the rules of business. The best practices of the industrial economy no longer apply in the digital age. What was once safe ground is no longer so, and organisations need to adapt.
The problem is that most traditional businesses have a huge legacy to overcome. Legacy in process, culture and leadership that are no longer relevant in the digital age.
Digital Transformation
Digital transformation — the use of technology to radically improve performance or reach of enterprises — is a hot topic for companies across the globe. Executives in all industries are using digital advances such as analytics, mobility, social media and smart embedded devices as well as improving their use of traditional technologies such as ERP to change customer relationships, internal processes and value propositions. Other executives, seeing how fast digital technology disrupted media industries in the past decade, know they need to pay attention to changes in their industries now.
Digital Transformation Process
Leading digital change requires managers to have a vision of how to transform their company for a digital world. The best companies combine digital activity with strong leadership to turn technology into transformation.  Executives are digitally transforming three key areas of their enterprises: business models, operational processes and customer experience. And each of these three pillars has three different elements that are changing. These nine elements form a set of building blocks for digital transformation.
Transforming Business Models
The company is finding ways to augment physical with digital offerings and to use digital to share content across organizational silos. A grocery company is staying true to its traditional business but using digital to transform a new growth business. Other businesses are building digital or service wrappers around traditional products.
Companies are also introducing digital products that complement traditional products. For example, a sports apparel manufacturer started selling GPS and other digital devices that can track and report on a customer's workout.
Companies are increasingly transforming from multinational to truly global operations. Digital technology coupled with integrated information is allowing businesses to gain global synergies while remaining locally responsive.
Transforming Operational Processes
Digitalization is more about business operations than either social interactions or business models. Automation is a major part of the digitalization story, whether it be shifting work roles or transforming business processes generally. Automation can enable companies to refocus their people on more strategic tasks.
Individual-level work has, in essence, been virtualized — separating the work process from the location of the work. The tools that virtualize individual work, while implemented for cost reasons, have become powerful enablers for knowledge sharing.
Transactional systems give executives deeper insights into products, regions and customers, allowing decisions to be made on real data and not on assumptions. This is happening in both internal processes and customer-facing processes.
Transforming Customer Experience
Companies are starting to take advantage of previous investments in systems to gain an in-depth understanding of specific geographies and market segments. Some are building analytics capability to understand customers in more detail or are exploring social media to understand what makes customers happy.
Companies are using technology to enhance in-person sales conversations. Better understanding helps businesses to transform the sales experience. Companies are integrating customer purchasing data to provide more personalized sales and customer service or even to offer customized product packages.
Customer service can be enhanced significantly by digital initiatives. Companies with multiple channels to the customer are experiencing pressure to provide an integrated experience. Multichannel services require envisioning and implementing change across customer experience and internal operational processes.
Adapt Tools